The strength of coordinated proposals
Complete solutions for the bathroom
Modernizing and renovating the bathroom while finding the best products effortlessly and without wasting time: with Idro-Bric all this is possible! Idro-Bric is a complete supplier, able to propose and offer the right solutions for any need. Thanks to the wide assortment of over 10,000 items, it is very easy to find the ideal products for any bathroom thanks to the large choice of styles, shapes and finishes.
Creating harmony in the bathroom also means choosing coordinated products, with the same style and design, in order to subsequently develop a carefully studied and well-finished environment.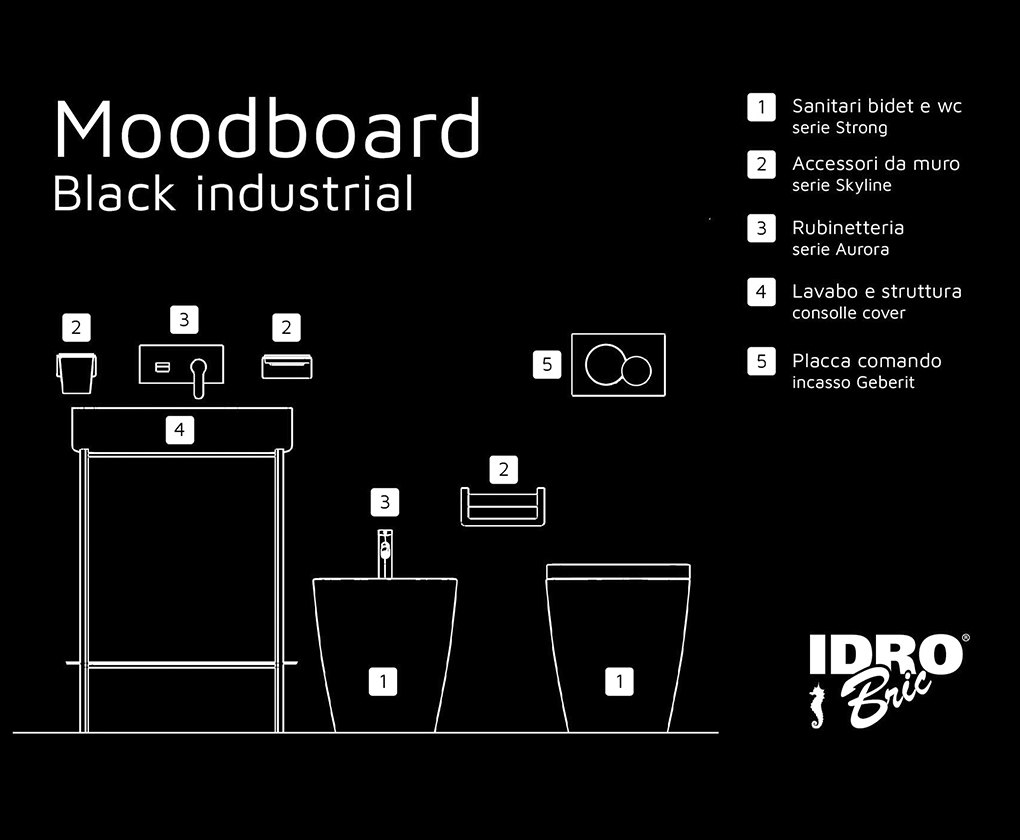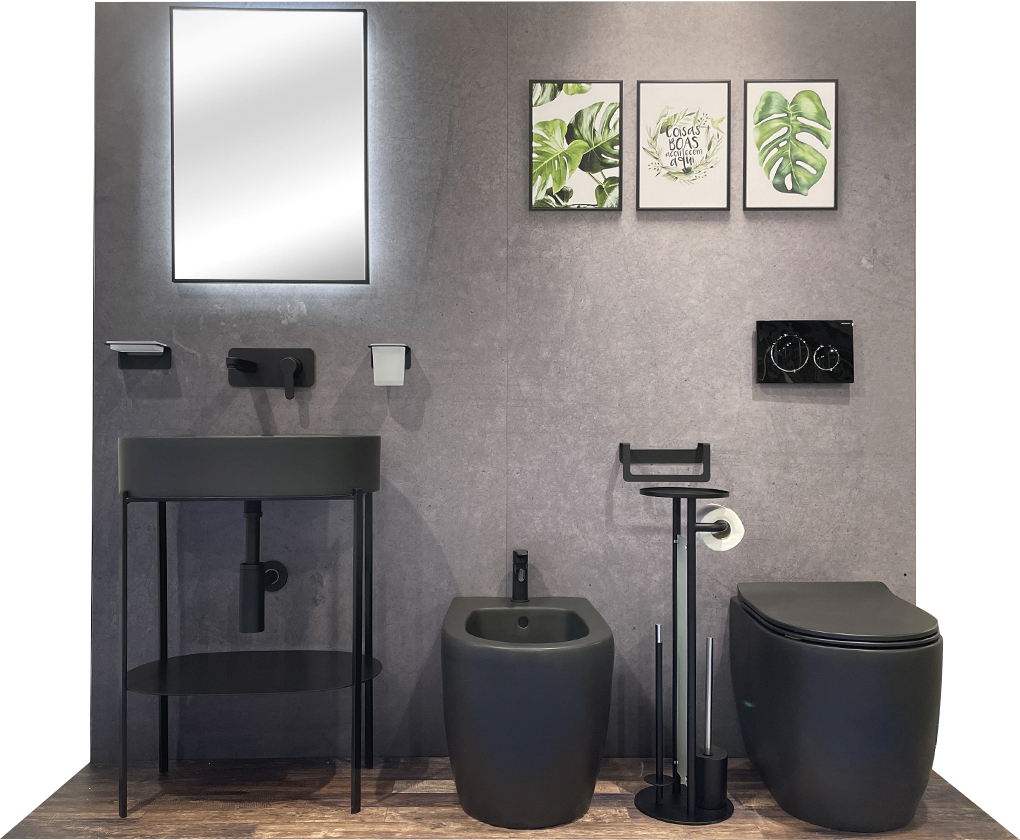 Idro-Bric solutions contain everything needed to furnish the bathroom in a complete and functional way: taps (washbasin, bidet, shower), sanitary ware, bathroom accessories, shower accessories and much more.

In the Black Industrial moodboard, the company wanted to recreate a contemporary scenario using its references in a harmonious way: the choice of products reflects the richness of the range and demonstrates how it is possible to find everything necessary to build a current and practical space
Comments
Leave your comment